Oooh, look at me! Aren't I just the Lifestyle blogger, doing a Product Review?! I never thought that would happen!
I was contacted by Helen, at Anagram Interactive, asking if I'd be interested in trying out Paperless Post, an online card company, and reviewing the product. Although I love getting, and sending, letters, sometimes it isn't practical – especially timewise – and so Paperless Post seems like an ideal way of sending lovely cards and messages to people,  that are a little (no, a lot!)  more attractive than an email. Of course, there is also the upside that by sending an e-card, you are helping cut down on waste in the environment.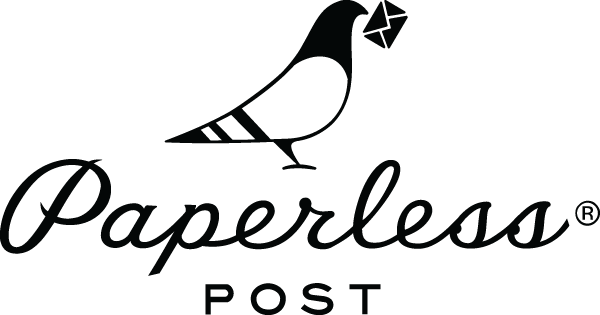 I have used other e-card companies before, and I think that Paperless Post is slightly more expensive in relation to these, although, having said that, there are free options on the PP site – it's just that these are limited, and less attractive. To buy the PP products, you have to purchase "coins" – these start at $6 for 20 ( just over £4) and each card costs, on average, 4 or 5 coins (though you can choose the "free" options to keep the cost down.) Even so, compared to the cost of a "real" card, and the added postage charges, this comes out as cheap.
You choose the type of card you want (birthday, friendship, wedding etc), and the actual design. Then you can customise it, choosing the envelope, the message etc. that are shown on screen when your recipient receives the card. There is also the possibility to download and use your own photos on certain designs, thus personalising the card even more.
And, unfortunately, this is where my problems started. I know I'm not the most technologically minded person, but I struggled with parts of the customising process. I managed to sort out how to format the text on the actual card, but as for changing the text on the envelope – no. I couldn't do that. It obstinately remained saying "Sample Envelope Text" – I emailed the Help desk, and swiftly received an automated reply saying (and this put me right off!) "Thanks for reaching out to us!" No, I didn't reach out to you: I sent you an email. I contacted you. I did not "reach out" to you. Anyway…now I've got that off my chest…I'm  waiting a response, which has been promised within one working day.
ETA: The response came very rapidly, and it was helpful, stating as it did: During the Customize process, your sample text will read "Envelope Sample Text", however, the names you enter on your Add Recipients page are what will populate on the envelope your recipient receives. This was borne out by my friend's reply which said It did have my name on the envelope! All of which is great, but I don't think that was plainly stated anywhere as I was customising my card! You've got to remember that for some Techno-Idiots things like that aren't obvious!
However, both the friends I sent cards to liked them. This card evoked the reply "What a lovely card. Bless you, dear friend."
This is the other card I sent. I thought this was a fun design, in the style of an old fashioned telegram. This one didn't come with an envelope, so it was a cheaper one to send (and less complicated to manage!)
What PP offers – which certainly isn't the case with the other e-card company I have used – is the opportunity to send invitations to an event to a large number of people, and to keep track of their replies. I can see how for a large event like a wedding, or birthday party, this could be an invaluable tool. Unfortunately, as I was asked to have this review "live" by 30th April, and so, with the fact I have chemo tomorrow (so will be out for the count until beyond April 30th!)  I'm in no state health-wise to be thinking about parties, I couldn't test this feature.
There's also a "Flyer" feature, of which the site says: Use a shareable link to let your guests know about your event—put it on social media, in a text message, or in your email list. Again, you can do this if you're more computer-savvy than I am!
For professionals, there are also event invitations, company holiday cards to send to clients, and other such items. I can see how this feature could be very useful for companies, both large and small, as these also give the option to manage guest lists, and send out to lots of people.
Regarding the website itself, I would have liked a Home page that explained the process a little. There was no introduction, and I felt rather dropped in at the deep end, as I had to try to work out what was on offer. I didn't find it a particularly easy site to navigate, and I got very frustrated by the slowness of it to respond to changes I was making (or trying to make!) There were FAQs, and these should have helped me work out what to do, but, in the case of the formatting of the text on the envelope,I don't think it was made clear enough what I had to do. Although, I am certainly willing to accept that might be a fault with me, not with the site!
Or maybe just a failure with me!!!
Another slightly irritating thing is that when I clicked on, for example, "Thank You cards" a paragraph of text popped up, and then almost instantly disappeared again , being replaced by images of the cards on offer. I don't know what it said, and I couldn't get it back again!
I can see that for people who are slightly less techno-idiot than me PP offers a good alternative to paper cards.  Reading an interview with the co-founder, Alexa Hirschfeld, she explains that the idea came from her 21 year old brother, who wanted to send invitations for his birthday party, but by internet, because he was going to send an invitation online because that's how we communicate. Maybe that's it – I'm not quite of that generation who communicates online all the time!!
Anyway, I must say that the choice of cards is good – there are some really beautiful designs – and I really like the way you can choose a matching background for the card to be displayed on, an interior for the envelope, a "stamp" and postmark (although the choice was mostly limited to US states for these "custom" postmarks) They look very classy and attractive. Now, I will declare here and now that I was lucky enough to be given a number of coins to use on this site in return for an honest review, so I still have credit to use up – I will therefore be continuing to explore what is on offer, and (hopefully) will find that I feel more at ease using it by the end!
Would I recommend the product? Yes, I think so, particularly for events where you are inviting a large number of people and want to manage guest lists and so forth. However, you need to be aware that the price is a certain number of coins per recipient so the costs will soon mount up. But then, it's still cheaper than sending "real" invitations, and classier than just sending an email. If you want to send a greetings card there are some very attractive choices on the PP site, and I think there are designs to suit most tastes. But you might need to be just a tad more computer savvy than I am to use the site with ease! But don't take my word for it: why not go to the Paperless Post site(www.paperlesspost.com)* to see for yourself – there's no obligation to buy!
I was asked to add "no follow" to my links. Being techno-idiot (as you've found out!) I couldn't follow the instructions. So I've removed he links, but given you the website address, so you can go to the site. Or just google Paperless Post…