This has been in my draft posts folder for a while – I was annoyed because I'd lost half the post with a little bit of unjudicious button pressing, so I flounced off in a bit of a huff. I've revisited it…
It's interesting that I have recently read two posts about reading habits and how they started. The first is over at The Homeplace Web, where the author recalls going to the library in her youth, and searching out books to keep her (I assume it's her!) going through the week. Secondly, and purely by coincidence, I read Sue, in The Cottage at the End of the Lane as she wrote about Lucy Mangan's book, "Bookworm", which is on the subject of childhood reading.  Both posts are interesting, and I urge you to go over and read them.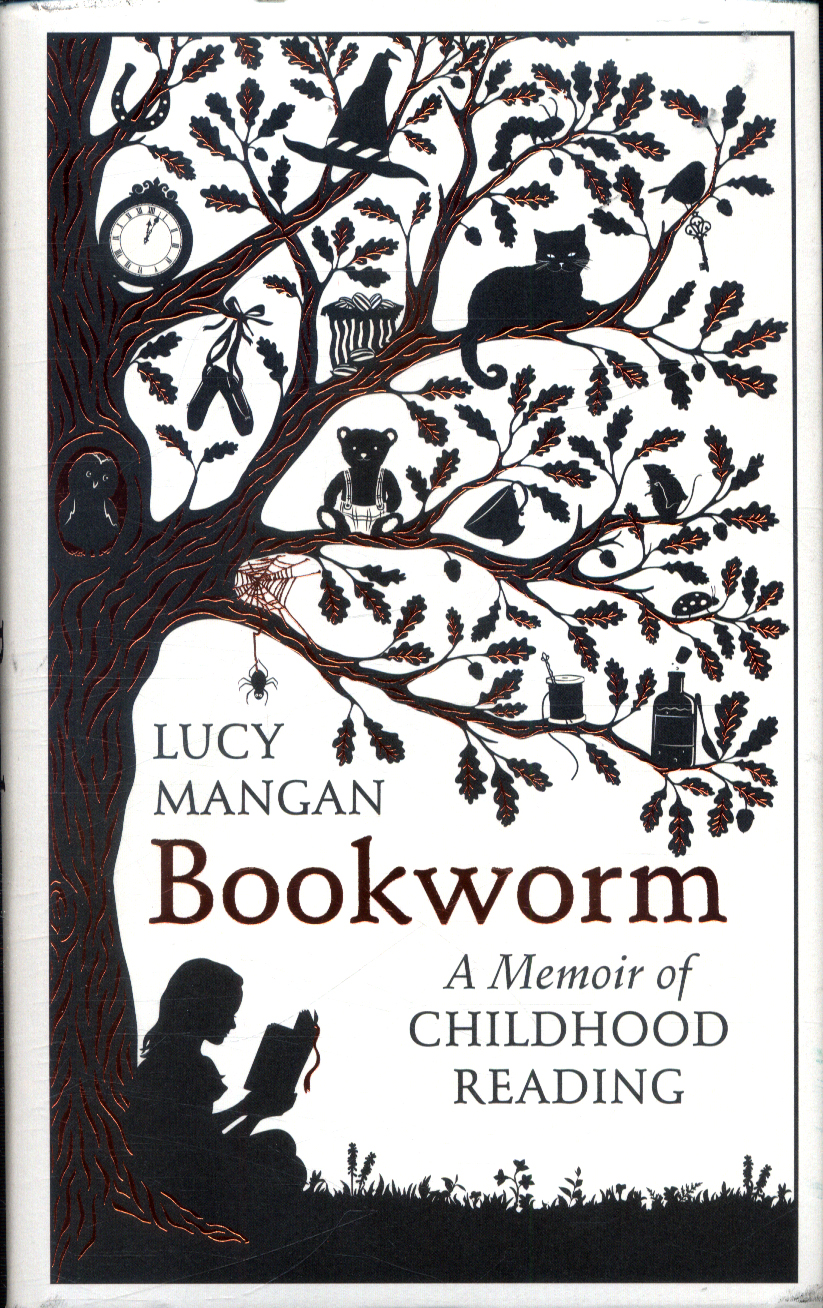 Isn't it a beautiful book cover?!
These posts started me thinking about my reading habits…
We always, always had books around the house. I think a lot of them were from book clubs, such as the Folio book club, as they all had similar covers. I don't remember my parents reading much – I imagine they were too busy, as mum had a part time job as a teacher and a full time job as a housewife, and dad was a busy GP – but there were always books by their bedside. I remember the built-in bookshelves in the lounge, filled with books that I would browse and flick through if I was feeling bored:  an entire set of Winston Churchill's memoirs, with the great man's signature embossed on the front, and also a book about the sinking of the Titanic. I would sometimes pull this off the shelf, and look at the photos, read the tragic stories, and dream about what would have happened had I been on that ship…
We were always encouraged to read, and I don't remember a time when I didn't read. I think we learned using Ladybird books, as I can recall a lot of Janet and John; I also remember the pride of working my way through the reading scheme at school – each different level had a colour. The Silver book of Fairy Stories and the Gold book of Fairy Stories were the pinnacle of achievement! It was in one of these that I first read the fairy tale of The Wild Swans, by Hans Christian Anderson, which was a story that I loved! The sadness that the princess couldn't fully transform her youngest brother, whom she loved, was so sad to me then!
Books always featured in our Christmas pillowcases – I still have two that I pored over until they were quite battered. Both were by the author Roger Lancelyn Green – "Myths from Many Lands" and "Tales of the Greeks & Trojans" I loved the illustrations, and later on, I used them a lot when I was teaching, as each story was on a double page spread, lasting between five or ten minutes to read aloud, and offering lots of food for the imagination.
Whenever we went on holiday, mum would buy us one or two new books, which we were never allowed to even open before we arrived at our destination. What a difficult choice – did I choose a book which I really wanted, or did I choose a thick book which would keep me going? It would have been unthinkable to run out of reading material! We often stayed at the appartment of a friend-of-a-friend in Geneva, and I got to know Glynn's bookshelves very well. He had vintage editions of Doctor Doolittle's Circus and Doctor Doolittle's Zoo, so I knew I could always reacquaint myself with these if I ran out of books! I loved Doctor Doolittle, and went through the whole series.
There were certain authors Mum considered more "suitable" than others. Enid Blyton was frowned upon, but tolerated, as, I think she thought that any reading was better than none. My friend Val and I devoured the Famous Five books – Val had almost all of them in hard back, so I was able to borrow them. We dreamed of being child investigators, and solving mysteries, but a suburb of Liverpool didn't seem to contain the same adult villains that Kirren Island did! I was never as enamoured by the Secret Seven, but loved the "boarding school" series: The Twins at Saint Clare's, and Mallory Towers. I longed to go to boarding school almost as much as I longed to be an investigator!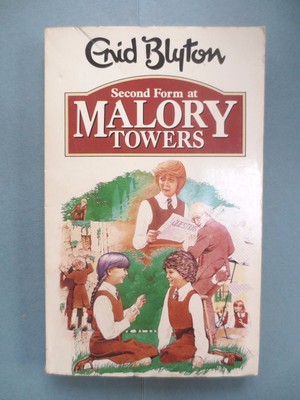 Rather like the HomePlace Web, the library was my Saturday morning hideaway. I can still picture the layout of the place, with its beautiful parquet flooring. There were three public areas: the children's library, the reference section, and the adult section. In the childrens section there were tables and chairs where you could sit and do homework, using the non fiction books (because you weren't going to waste any of your precious six tickets on anything as boring as non fiction! ) and deep window sills, with hot air blowers underneath, which were a pleasure to sit on in winter! Books were arranged alphabetically by author, but sometimes the staff would arrange a special display of a particular theme, to encourage us to try new authors or subject matter.
I had six library tickets, rather like these
Each book would have a label inside, with a pocket and a card with the title & author on. When you took the book out of the library, the book card would be put inside your library ticket (which you can see is like a little pocket), the label inside the book would be stamped with the date you had to bring it back by (usually in 3 weeks), and the library ticket placed in some sort of filing system. On returning the book, the assistant would riffle through the filing system to find the ticket with the card inside. The card would be returned to inside the book, and your own ticket returned to you.
Every Saturday I would get my six allocated books from the library, go home, and lie on my bed, reading as though it was going out of fashion. I had usually finished all six books by Sunday evening, so would be reduced to re-reading old favourites from the shelves in my bedroom. I had three shelves, each about a metre long, screwed to the wall above my bed, each one loaded with paperbacks.
After Enid Blyton, I advanced to lots of historical novels, particularly enjoying Rosemary Sutcliffe. I remember loving her books "Brother Dusty Feet" and "The Armourer's House" with their illustrations by C. Walter Hodges. These stories swept me away to another time and place – together with books by Geoffrey Trease and Henry Treece, again historical novels set in Tudor or Roman times.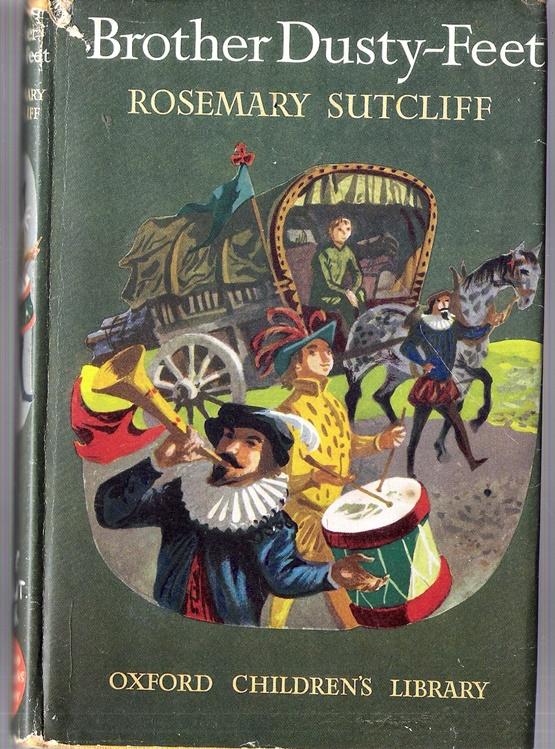 As I grew older tastes changed slightly, and I found the young adult (or "teenage" as it was called then!) choices at the library less appealing. They were also rather thin on the ground. One book that has stuck in my mind is one called "Sugar Mouse" by John Branfield.
It is about a girl with diabetes, and her dog. She is trying to come to terms with her illness and realises that her dog has many of the symptoms of diabetes. Instead of taking the dog to the vet, she tests the dog's blood and discovers the dog does have diabetes. Instead of taking the dog to the vet at this point, she starts giving the dog shots of her own insulin… I don't know why I remember this book more than any other, as I'm not diabetic, nor did I know anyone diabetic as I was growing up, but for some reason this book, and its cover, has stuck firmly in my mind…
As there were few teenage orientated books on offer at the library, I graduated on to the adult section round about 14 or 15. Instead of turning left into the children's room, I turned right into the adult section…bigger, with so much more choice…More about that another time.