I am proud to be  aTwenty-five Reviews or More reviewer on Net Galley.
AND I'm a Top Reviewer, which means 3 or more of my reviews have been added to any NetGalley title details page by a publisher (I bet it wasn't for any of my 1 star reviews!!)
So I was sent this e-book, free-of-charge (yay!) by NetGalley, in return for an honest review.So here it is
REPENTANCE
by Andrew Lam
The Net Galley blurb reads:
Sometimes the line that separates coward from hero is not easy to spot. When that line is crossed, to what lengths will a remorseful man go to set things right? That's a question that had never crossed Daniel Tokunaga's mind until the U.S. government started calling, wanting to know more about his father's service with the 442nd Regimental Combat Team during World War II. Something happened while his father was fighting the Germans in France, and no one is sure exactly what. At least, no one who's still alive and willing to give details. Wanting answers, Daniel upends his life to find out what occurred on a small, obscure hilltop half a world away, in a quest for the truth that threatens his marriage, his sanity, and the love of everyone he holds dear. In unraveling his family's catastrophic past, the only thing for certain is that nothing—his life, career, and family—can ever be the same again. 
I enjoyed the book, although as a British reader I was, perhaps, less invested in the story of the US regiment, and the treatment of Japanese-Americans during the war, than other readers might be; however I found the central two stories interesting and engaging. I liked the way that Ray's story unfolded gradually through the book, so we did not see or understand the whole truth until the very end of the book. Ray's character was, perhaps, a little "extreme", but I can imagine that the effects of his exploits would have been quite severe, so I wasn't put off by this.
On the other hand, Daniel's back story was slightly less engaging, with a particular thread seemingly serving very little purpose; I felt the description of his relationship with his wife, Beth, was a little bit flat, and less believable than the "Ray side of the story"
Having said this, I did feel that all the characters were believable and – for the most part- I was interested in their stories. Andrew Lam is a consultant surgeon, and so his descriptions of Daniel's life as a surgeon were true-to-life: the sense of holding another person's life in your hands, the importance of your patient over everything else,the effect this has on family life – these passages were well written and credible.
I'm giving this 3.5 stars on my blog, but 4 stars on Net Galley – I would prefer to round it up, rather than round it down. It's better than 3 stars in my weird marking system that even I don't really understand!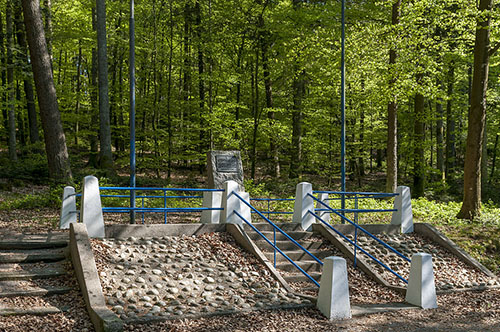 Memorial to 442nd Regimental Combat Team, Bruyères-en-Vosges

PUBLISHING DATE: 01.05.19