It was Friend Alison's birthday a couple of weeks ago, but as she was working, we only caught up with her a few days after. I made her this card, which I didn't theme as a birthday card, as it was rather late after her actual birthday, using lots of bits-and-bobs. The letters, the shiny paper, the glittery swirl, the sun embellishment and the backing papers all came from Noz; the "Russian Caravan" came from a box of teabags, and the orangey-yellow card came from an M&S £10 curry box that I bought in Paris. Even the card & envelope itself were bought at Noz I think, so it was a cheap card to make!!
We gave her a lovely Robin silhouette fat ball holder, a little like this: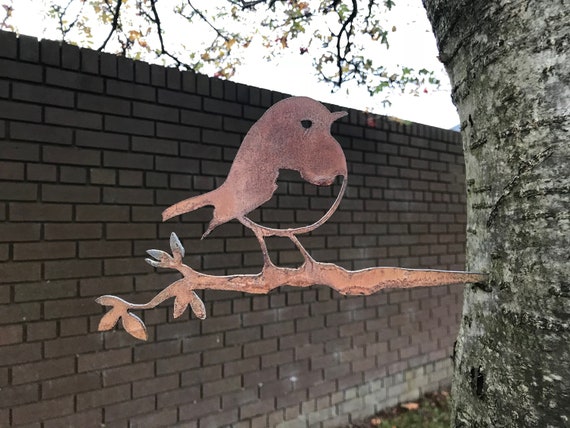 together with some jazzy socks and a couple of sweet little magnetic bookmarks.