Today on BBC Breakfast there was a special programme – on the 75th anniversary of a plane crash in Sheffield there was a fly past of various RAF/USAF planes.
Why? What was special about this particular crash?
It happened on 22nd February 1944, when Tony Foulds, then aged 8, and his mates were playing in Endcliffe Park, Sheffield. They saw the B-17 bomber plane limping back, after being damaged during its bombing raid, desperately looking for somewhere to land. They didn't realise the state of the plane though, and when they saw someone waving from the plane the boys excitedly waved back, not understanding that it was a sign for them to clear the field. In order to avoid killing the boys the crew of the Flying Fortress steered away from them and crashed into the wooded hillside beyond. All ten airmen were killed instantly.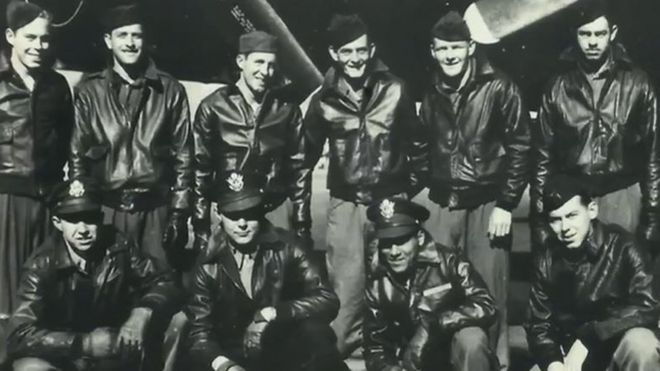 Since a memorial was erected in the 1970s, Tony has regularly kept plants watered and the area clean to remember the men who died. He says that he feels enormous guilt that the men died in order to save him and his friends, and this is one way of trying to make up for this. Tony says he "loves them like my own son or daughter" – these men who made the concious choice to die, rather than risk killing the young boys playing in the park below.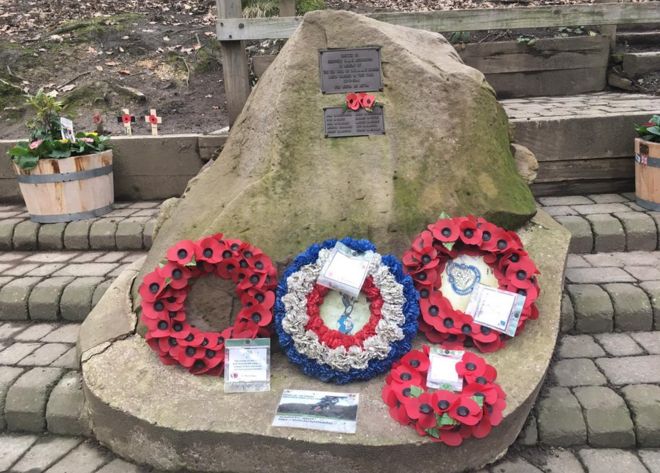 A report from BBC Breakfast recounted how Tony tended the memorial and how much he wanted to see these men honoured in a fly past. Permission was granted, and the USAF at RAF Lakenheath organised the Fly Past today, the 75th anniversary. This was the news report that started the whole thing off:
So today, thousands of people gathered in the park to watch the fly past, with the Breakfast Show being broadcast live from there. Tony was present, together with relatives of the young airmen who died. Here is a still from the TV report as a B-17 (at least I think that's it. I may be wrong!) passes over and Tony raises his arms to wave.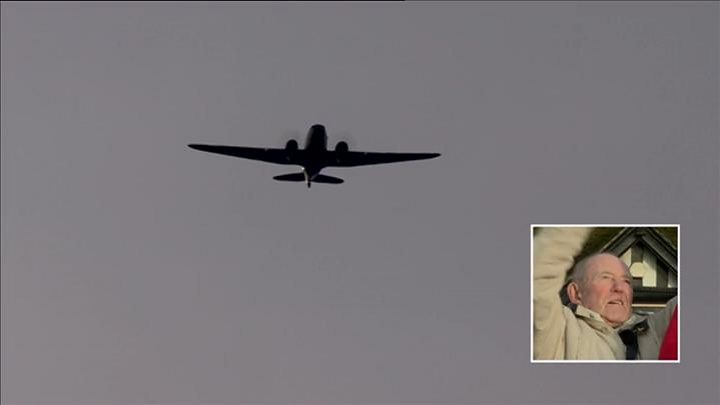 It was actually a very emotional segment to watch, as the relatives tried to help assuage the guilt that this man feels "every day of my life" and he watched this commemmoration of their sacrifice.
Please note, I'm not unaware of the irony of the airmen dying while saving the lives of some young lads playing football in Sheffield, when they had just been over Germany dropping bombs on German civilians. But it's still a moving story all the same.