Thursday 6th Sept
Mr FD wanted to do another ride, over the mountains between Lake Orta and Lake Maggiore, so I said I was happy to go back to Stresa to do some shopping and look around the town a bit more. So he set off, and I followed about half an hour later. I found a parking spot and walked into town. I'd just had time to start browsing, when I got a text saying Mr FD was back at the car. WHAT?! I'd hardly got started!!!
So my shopping was curtailed very abruptly, and I went back to meet him. Just in time, as the rain swept in. We had a picnic lunch, so decided to see if the weather cleared as we drove to Mottarone – a 1491m high mountain, offering views of seven lakes. While the clouds denied us views of all seven lakes, we certainly could see four or fiv
.
And on the top of the mountain was Alpyland
a kind of cross between a Big Dipper and a bob sleigh. The rider has control of the speed, as there is a lever that acts as both brake and accelerator, so you can decrease speed if you're scared. We both went on it, but I have to admit it wasn't my cup of tea at all! Mr FD loved it however, and had another go.
He said he went faster the second time round! Having got a taste for speed, he then decided to ride down from the top of the mountain. So he got back into his cycle gear, and off he went.
I followed in the car; I went at a speed I felt comfortable with on the mountain road, and I didn't catch him up until we were very nearly back at the B&B. I overtook him with about a kilometre to go, and he had caught me up again before I had finished parking the car! He did an average of 37.5 km per hour! Speed King, indeed!
After showering, we headed back to the village of Orta SG again. We called in to see Dario, the owner of the B&B, in his gallery Oot and admired his work. He & MrFD talked about prog rock, a shared music passion, while I looked around the gallery. We then walked along the lakeside in the evening light, Mr FD taking lots of arty shots of boats and views.
This was my effort at an arty shot
We then headed to a rather posh hotel to have an apero on the lakeshore…
A Bellini for me, a beer for Mr FD, and some tasty snacks too.
and then went to have a lakeside meal in a very nice restaurant.
We had a shared charcuterie plate, and then I had Osso Bucco, with saffron rice, which was delicious, but very rich!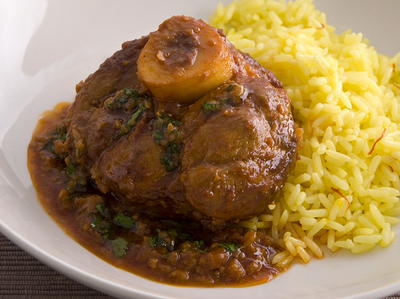 We then had a last gelato from the very good artisan gelato shop. I was persuaded to try a boule of what I think was bilberry, and the gelato man (gelatoteer?) suggested a creamy cream flavour to go with it. It was good, but maybe not my favourite. Mr FD had Cheesecake flavour.
Not my hand. Not my ice cream. Not actually my photo!
Then back to the B&B for the last time…