Somebody posted this on FB recently, with the tag line "What I love about being Episcopalian":
click on the image to biggify (or read the text below)
It was taken at Coventry Cathedral (which, I suppose one could argue, is not Episcopalian, but Church of England, but we all come under the umbrella of "Anglican, so who's that bothered?!). Here is a link to an interview with Rev. Kathryn Fleming, the Canon Pastor at Coventry Cathedral, explaining where the text comes from.
Here's the text, as the photo is a little hard to read:
We extend a special welcome to those who are single, married, divorced, widowed, straight, gay, confused, well-heeled or down-at-heel.
We especially welcome wailing babies and excited toddlers.
We welcome you whether you can sing like Pavarotti or just growl quietly to yourself. You're welcome here if you're just browsing, just woken up or just got out of prison. We don't care if you're more Christian than the Archbishop of Canterbury or haven't been to church since Christmas 10 years ago. We extend a special welcome to those who are over 60 but not grown up yet and to teenagers who are growing up too fast.
We welcome keep-fit moms, football dads, starving artists, tree huggers, latte sippers, vegetarians, junk food eaters. We welcome those who are in recovery or still addicted. We welcome you if you're having problems, are down in the dumps or don't like organized religion. (We're not that keen on it either)
We offer welcome to those who think the Earth is flat, work too hard, don't work, can't spell, or are here because Granny is visiting and wanted to come to the cathedral.
We welcome those who are inked, pierced, both or neither.
We offer a special welcome to those who could use a prayer right now, had religion shoved down their throats as kids or got lost on the Ring Road and wound up here by mistake. We welcome pilgrims, tourists, seekers, doubters and you.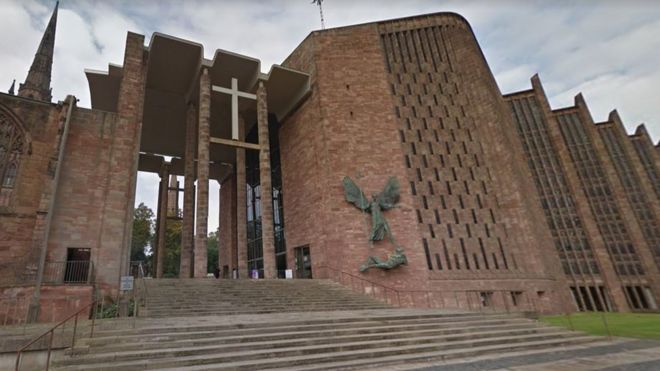 Of course, something like this can never completely cover every eventuality, but I like this addition that someone made, as they commented on the friend's post i "Please add a welcome to those who converse aloud with voices no one else can hear, those with Tourette's who shout "shut up!"and other unpleasant things during the service, to those who have autism, invisible disabilities, and the cranky"
I'm sure we could think of other things to add…
But my question is: Is this my Church?
I'd like to think it is.
I know it is my Lord – He welcomes everyone and anyone, but do we?