I was nominated for this challenge by  Bev over at Confuzzledom – and I have decided to actually schedule these posts to appear during my "Lost Weekend", directly after my next chemo session.
The rules are (of course there are rules; there are always rules! But I'm going to break one of them, rebel that I am)
1. Thank the person who nominated you – Merci beaucoup, Bev!
2. Post a quote for three consecutive days (1 quote for each day).
3. Nominate three bloggers each day…. This is where I am breaking the rules…My circle of blogs is very similar to Bev's, and those people that she has nominated. So I am not going to nominate anyone, but I will say that oif you're reading this and haven't been nominated, and would like to join in, then feel free!
Today's quote has been attributed to John Lennon, Ed Sheeran, The Best Exotic Marigold Hotel, Anonymous…and I heard it said by Mark Kermode on the excellent Kermode & Mayo Film Review programme…Whoever said it first, it is something that Mr FD and I have repeated to each other throughout my current health situation.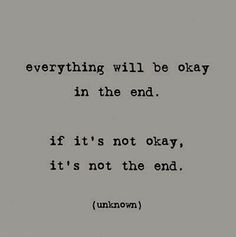 It seems apposite.