For those who have just started following, or reading my blog, 40 Acts is a Lenten challenge – 40 Acts of generosity over the 40 days of Lent. Not giving something up, but taking something on. You can read more about it over here.
I really did mean to follow 40 Acts as well as I could this year, but what with the chemotherapy wiping me out for days at a time I really haven't felt "up for it" this year.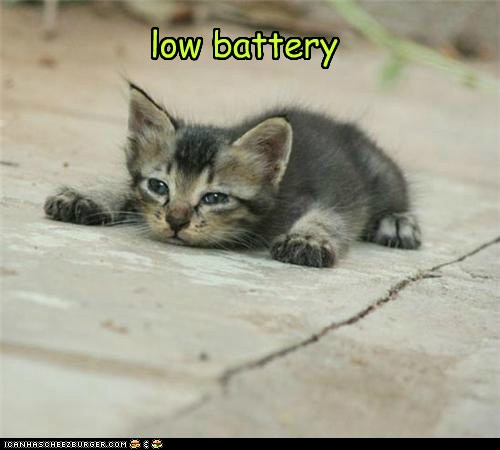 I have also found the challenges a little more challenging – but that could be my state of mind. I remember reading one challenge, Act 12, which read: Hospitality, the real thing, can be a blast: joyful, freeing, and hilarious. But it can also be a sometimes-painful sacrifice: of private space, of our priorities, of our food budget and schedules. Today we're embracing both sides. The joy of hosting guests, and the pain of some stranger's socks in the washing machine. Open your hands, open your doors, open your home.
As I had just woken from a long night's chemo-induced sleep I just thought "Piss off", turned over and went back to sleep!
But, as I have told a friend who has struggled with 40 Acts this year, it might be that the Act of generosity is to be generous to oneself, and not worry if there has been an #Epic Fail in completing them.
I am doing what I'm able to do – sometimes!
So, I engaged, a little, with today's Act: ACT 20: Right now, send a quick encouraging text, out of the blue. And I sent a WhatsApp to a dear friend in Milton Keynes, and to my Godson
ACT 19: Yesterday was "Whinge Tin" – Complaint attracts complaint. Put a moaner in a workplace and by the end of the week they'll have befriended every gossip in the office (and the lunch room will know about it…). So how do we do the opposite, and spread infectiously generous language? Try a simple first step: the swear jar model… I'm not sure about this, but I am certainly trying to show gratitude and thank God for what I have at the end of each day, although I do sometimes fall asleep before I've finished!
ACT 18: PERSIST: You've been praying. Hard. But you're tempted to give up. Instead, push in. Rally yourself to pray gutsy prayers. What if today's the day when your sixth lap of Jericho turns into a seventh, and the walls come down? This one is a personal reminder for me.
Although this is what I posted on the 40 Acts FB page:
"As Emma writes: "God helped the Israelites, but not in their time and not as they had expected. " Oh boy, don't I know it! I have been aware for a while that I haven't been trusting God, or feeling as close to him as I should be. And so I prayed that I would be able to find a way to feel closer to God, to learn to trust him more, to rely on him. And look!! I find myself with cancer!!
But actually, it has been a good thing because yes, I have learned a little more to trust him, I do feel closer to him. But I can't help thinking I'd've preferred another way of learning!!! Our God is good, but I wonder about his sense of humour sometimes…
😏
"
ACT 17: STICKS & STONES. Ever caught yourself saying something that sounded nothing like you? Then stood shocked as you thought, 'Did I really say that?' We get over-familiar with our words, and sometimes miss the impact they have on people. So, we're doing a review. What words do you find yourself using more than you realise? How can you flip the vocabulary table over to generosity? The GREEN challenge was Write some sincere, kind Post-its to put around the workplace or at home. Or, write one to someone specific, with words and compliments that mean something and show them they matter.  I think my constant Ninja note leaving might fall into this category. While I was at Lyon airport I scattered these around the departure lounge and washroom areas. The campaign continues…
ACT 16: INDIFFERENT DIFFERENCES: Awkward small talk. Just not your kind of person. Today we're making an effort to challenge our perceptions. Most of us imagine we're not the sort of people to make snap judgements or assumptions, just that, you know, we'd get round to talking to them tomorrow… or the next day. Well, today's that day. No, I think you'll find it isn't. This just didn't float my boat in any way. So I'm afraid I ignored it!
ACT 15: IMPACT: Is there a verse or passage that's transformed you? Got you through a rough patch? A song that gives you a bit of hope every day? Share that with someone. Even at our low points, we always have something to give away. Jesus takes that as a given: in fact, he said he's already 'blessed us… with every spiritual blessing in Christ.'
Oh, yes, if you're a regular reader you'll already know this, but for my newer readers let me repeat it:
I shared this on FB.
ACT 14: HOME GROWN: It's far easier than you'd expect to find a great local cause, and so worth it – this day has some amazing opportunities for you to connect in to your community in a way that sticks. Find out how generosity is already breaking out in your neighbourhood and get involved. You're already where you need to be.
Sorry, 40 ACTS, not now. I can't commit to anything at the moment…but maybe in the future. I make no promises!
ACT 13: INSIDE: Jesus is the original chain breaker. Freedom's high on his agenda. So, that changes how we look at those stuck in physical captivity. How can you help those in a local prison? These are people who are often given up on. Can you extend hope to them – those furthest from most people's kindness list?
Again, this felt like an enormous commitment, which I couldn't face, but in fact, that day, I had an Amnesty International alert for a petition to release Nazanin Zaghari-Ratcliffe ping into my inbox. When we moved here, I was unable to continue supporting Amnesty: however with online petitions gaining weight, I can be involved again. So I signed this petition, and will be exploring the other Amnesty "Take Action" petitions. Here is a link to the Amnesty International page should you be interested
ACT 12: FLING THE DOORS: I've already written about how this one really did seem just "too" beyond me. I couldn't contemplate how I could possibly face this challenge. It's one to be put aside for another day.
ACT 11: FAIR TRADE: Generosity doesn't always feel dramatic and hopeful, particularly when we can't see the effects, and we aren't at the centre. But the generosity that shifts the course of history isn't just spontaneous – it's strategic, and structural. It's the first day of Fairtrade Fortnight. Jump in, buy fair, and help bend the arc of history towards justice. There's always a Fair Trade challenge, reminding me to try to buy FT whenever possible. But not now, thank you.
Yes, you can haz coffee – As long as it's Fair Trade…
ACT 10: PROMPT: Faith is everything. In fact, if you look in the Bible, the only two things that amaze Jesus are people's faith – or people's lack of faith. So today, act in faith. Ask God how you could be generous, and listen for his prompt. But be ready: faith like this might mean a bit of waiting, and a bit of risk-taking.
Choose how you'll complete today's act: One option today: Purposefully walk slowly and prayerfully today. Ask God to show you what he sees and ask him to lead you into an act of generosity – 'Lord, what do you want me to share today? How do you want me to share it, and who with?'
Sorry, I wasn't walking anywhere today! But, in amidst the sleeping, dozing and zizzing, there were some garbled and jumbled prayers. Who or what for, I have no idea, but I trust God was able to sort the wheat from the chaff!!
ACT 9: STREETS: How much do you notice when you're out and about? The walk to work, to school, to the shops can become an adventure in generosity. Step out of your 'bubble' and pay attention to the people and places you pass. Spot those opportunities to offer a helping hand, be a friendly face or offer a listening ear.
This is a "put on the back burner for later" challenge. I was in bed. Asleep.
ACT 8: I CAN: Don't think your side hobby/ability is a gift? Take another look. It comes easily to you. There's not much pressure or effort around it. When you step out with it, things happen faster than you expect. Sound like it might be a gift from God? And if it's something that God's put in your hands, then it's something for you to give away.
This one is something I have been doing – sharing my zentangling. The most recent one went off yesterday to someone, but that's a surprise, so I won't mention it now. I sent this one to Floating Gold a few weeks back
and the offer is always there: if you'd like me to do a zentangle for you (almost any subject, not just wildlife!) then just let me know.
ACT 7:BRAND NEW: When was the last time you stepped into something new? Wasn't it a little terrifying – make you feel inexperienced and maybe a little insecure? Well, we'd bet that right now you know a few new parents. Or someone in a new job, new to church, moving into a new house. Think back to what would have helped you, and offer it to them.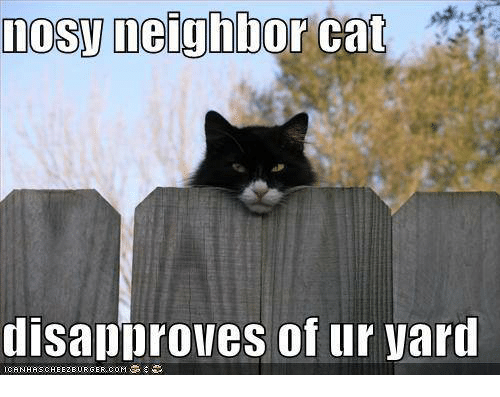 This strikes me as a slightly strange challenge, which may, for many 40 Activists, have been difficult to complete…but it's certainly worth bearing in mind for the future. We went to our new neighbour's restaurant on Monday – does that count?!
So, there you are: a catch up on how 40 Acts is/isn't going with me!! And I will be generous to myself and say that All things considered, I'm not doing too badly!