Hello dear readers.
Back in February I started a little series "Pictures Round the House" showing you pictures in our house that are special, and telling you why they have a special place in my heart. Well,after a hiatus, here's another in the series.
This is a drawing of Alton Abbey, in Hampshire:
This drawing dates back to my days at college in Winchester,when some of us from King Alfred's College (as it was known then) would go, once a year, for a weekend's silent retreat at this Benedictine abbey some 20 miles away from college.
This picture, from their website, shows this very view (although the tree has grown quite a bit in the 36 years since it was drawn!):
We would leave college on Friday, and join the monks for dinner. After the first talk, given by either Norman, the college chaplain, or someone else, we would take part in Compline, and then the Great Silence.
Generally, after that, we kept to the silence. There were talks to attend, but also lots of free time for reading, meditation, or other activities, such as drawing. I suspect I usually did some calligraphy or reading.
After lunch on Sunday, the silence was broken, and we went back to our everyday lives. But it was always a little difficult coming back to the "outside world", as it were.
This picture was drawn for me by my at-the-time boyfriend. I have to say, I think I treated Ian very poorly – he was much more devoted to me than I was to him, I fear, and I would often refuse to hold his hand in public. I was a tad embarrassed by the fact he was a lot shorter than me – which is no excuse, really.
Taped to the back of the frame is a piece of paper with "The meaning of life is love. Only true love comes from God" written on it in Ian's handwriting. I think I had the picture framed much later, so I imagine this came from something he gave me at another time.
In my old scrapbooks, I also have a pressed rose that he gave me, plus a card with an apple seed…This was at the end of our third year, when I was staying on for an Honours degree, but he was going to leave. In the card he wrote the words from a song in the play "Sergeant Musgrave's Dance"
I plucked the blood red rose flower down, and gave it to my dear
I set my foot across the sea, but she never wept a tear.
One day I came home, as free as a bird, I sought her out and in
At last I found her in a little attic room, with a napkin round her chin.
"Are you eating meat?" I said. "No""Are you eating fish?"
"No I am eating an apple given me today, the sweetest I could wish"
The blood red rose has withered and gone, and fallen to the floor.
But he who brought the apple down shall be my darling dear.
For in that apple a seed shall grow, to raise a flourishing tree of fruit,
To live in love and lengthy joy forever and a day"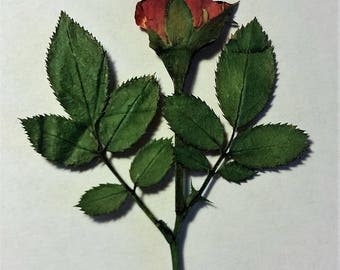 I don't know the play, but from Wikipedia it seems to be a play about pacifism, about revenge and about violence…I'm not quite sure how this fitted with something that I imagine was showing love. I think Ian thought I was cleverer and more astute than I really am, as he also wrote a cryptic letter that includes the words "I know what your problem is, if not better than you do yourself. If you know what I am driving at, then so much the better. Please remember, if anyone can help you, it will be me"
I don't think I realised then that I had a problem, and I had (or have!) no idea what he was driving at! And I'm not sure if he helped me with whatever was the problem!
Here's a photo of the card that included the cryptic poem and message!
We lost touch, and I heard a while after that he had converted to Islam, and married a Muslim girl who had been one of his pupils at the school where he was teaching. It was after the 11th September attacks, that a mutual friend sent an article from the Church Times, written by an RE advisor (I think) who was, from the accompanying photo, clearly identifiable as our estwhile friend Ian. The article spoke about how the attacks were not representative of true Islam, and that Muslims and Christians needed to work together, for peace and reconciliation. I wrote to him and we corresponded briefly, but I didn't really feel any real warmth in his reply, so I let the matter drop.
Still, I do feel a lot of affection for this man – even if we were never really compatible, he showed me a lot of love, and kindness, and he was a very good friend. I wish him well, and every time I look at the lovely picture of Alton Abbey that he drew for me, it reminds me of happy, contented times at college, and my good friends.