Hello everyone! For the second day in a row I have cancelled lessons, because of my bad back. Very frustrating. It's certainly improving – I can sit on (and get up from!) the toilet now (is that TMI?!) and I can walk almost upright. I'm becoming aware of other strains caused by not standing straight however, so have to try to get properly upright ASAP.
I'm sure that the main cause – apart from the fact I have crumbling discs – is that I don't do enough exercise. With dodgy knees too I am limited, but I plan to try to walk more. Even if it's just 30 minutes a day – this fits in nicely with the "Habit" theme from today's Act as well! I hope that Mr FD will accompany me on some of these walks, plus Friend Cathy when she arrives. I know that I will need to make an effort to carve out a niche of time for them, but it has to be done.
Breaking a habit is a challenge, but creating a positive one can be even harder. The theory says it takes 21 repeat goes at making a habit stick. What generous action could you start turning into a chain of repeats, today?
Just one option. Start today. What generous action from the last 35 days do you want to make a habit? Commit to putting this into practice regularly.
Like someone else mentioned on the FB page, letter writing is a habit I'd like to try to keep up. I started really well this Lent, but it fell by the wayside a little, but if I can find time each weekend to write & send one letter that would be good. I may use this afternoon to write a few more postcards/letters to send.
I have also enjoyed leaving what I call "Ninja Notes" – basically postcards, either from places I've been to, or blank ones I've decorated myself, with encouraging messages, or Bible verses
I will continue with these two Acts I think.
The other is Forgive.
Like I said, this is definitely an on-going challenge for me, but one that I need to work at, with God's grace backing me all the way.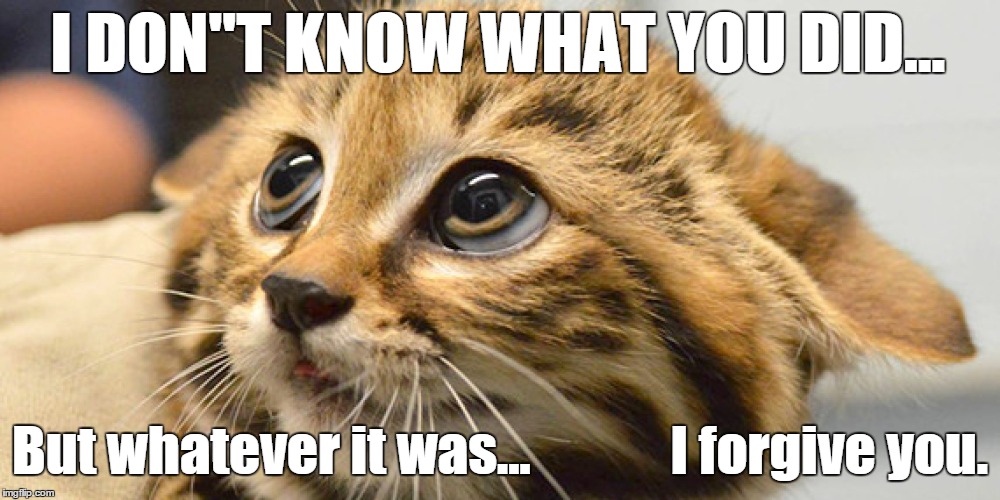 I have to say, it's good to see this as one of the Challenges. As I remember saying last year, 40 Acts isn't just for Lent, and it has never been just a "Tick. V.G." list…It needs to be something that changes attitudes, and opinions, and actions. Chocolate Tuesday is great (especially if it continues every Tuesday) but it's our whole outlook that needs to change.