Hello everyone. This is a catch up of the last two days' Acts.
ACT 15: INFLUENCE
The prompt reads: We all have influence, even if we're not aware of it. It's not something reserved for limelight seekers. Influence is simply the impact we have on others that changes how they feel or act. Think about the areas of your life where you have a voice that's listened to. You might be naturally sociable and have a wide network of friends, or have a close group of those who trust you. Wherever your influence is, use it wisely and generously today.
And the challenges were:
Not sure you have much influence in other people's lives? Think about who you interact with on a daily, or weekly basis. How do you behave around them or on social media? Are there things you need to change? Could you make more of a conscious effort to engage with others more meaningfully?
It's easy to feel powerless in the face of large scale injustice or to switch off when it comes to national or international events. But you have influence that reaches much further than just those in your day-to-day. Take stock of what you feel passionate about. Can you write a letter, add your name to a campaign, share something on social media? Don't file it away for later – do it now.
If you really want to go all out, publicise your cause/charity with an event. It may not happen today or this week, but you can get the ball rolling with inviting a speaker, and researching a venue. Make a big noise, and create some community memories to boot.
And you can read the whole meditation over here
****
I didn't really have time to think about this yesterday, and even now, having given it a bit of thought, I am not sure quite what to make of it. I am aware of the influence I have – especially as a Lay Reader/Worship Leader and a teacher, and as a blogger – but I'm not quite sure about what that might mean in terms of interaction…I may need to unpack that a little more.
However, I have discovered that I am eligible to sign online petitions (or so it seems) with Amnestry International. When we moved to France AI told me I could no longer be a member of AI UK, & would have to join the French AI…which I never did. However, following a link from FB, I discovered several online petitions I could sign. So I did.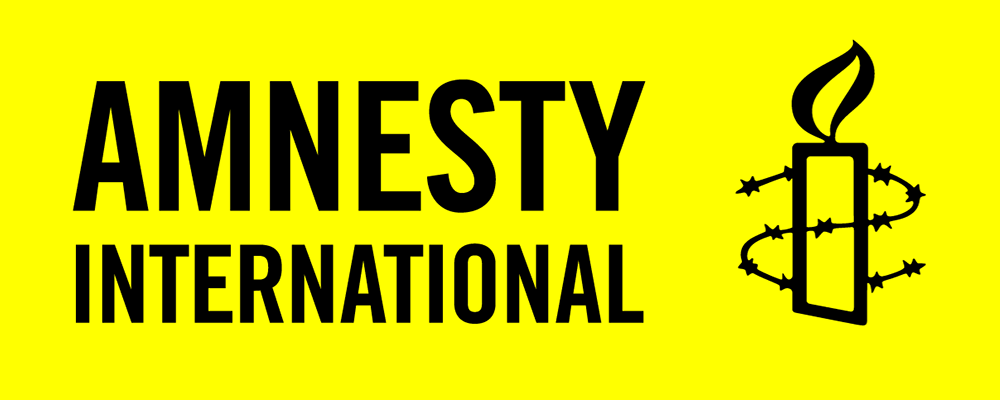 The other thing worth thinking about is the crowdfunding project for today. The "blurb" reads:16 million people in East Africa are on the brink of starvation and urgently need food, water and medical treatment. Today, we can all influence how this story unfolds.
The Disasters Emergency Committee launched their East African Crisis appeal on Wednesday. Their member charities are already delivering life-saving assistance in all affected countries. But, they need more money to help reduce the scale and severity of the crisis. When disaster strikes, Stewardship givers are often some of the first to respond.
Yes, I will donate here too. This is the influence that I have.
ACT 16: BEYOND
The prompt today read: Jesus didn't settle for 'just enough' or the wine at the wedding would have been drinkable rather than top quality. So today, scale it up! Don't measure out the generosity – go large.
The challenges were:
Has someone done you a good turn lately? Go out of your way to thank them with an extra twist of appreciation. Tell someone what a great job they're doing – just because. Your turn for the washing up? Do the drying up too.
What does today hold for you? Watch out for generous opportunities and then knock it out the park for good measure. Find a way to bless someone over and above.
What's the most extravagant present you've ever been given? If you went the whole hog, no expense spared, what similar thing could you do today for someone you know? This doesn't have to be financial – use your imagination to be extravagant – but think creatively with whatever resources you have.
You can read the whole mediation over here.
So – what did I get up to?
Well, here's a clue:
Mr FD is in Germany at the moment, celebrating his Uncle's 85th Birthday. This past week, despite not working, and saying he'd do some cleaning  Mr FD didn't, and the house has been looking a bit yucky, so I had been planning to do the cleaning today. But, oh, boy, was I resentful about it…?! Grumble, grumble, he should do it, it's not fair etc.
But, with this challenge in mind, and Rend Collective on the CD player, I found that my mood changed and lifted. Instead of being grumpy, and thinking "Mr FD should be doing this" I became glad to be doing it so that he wouldn't have to. (I do hope he notices & says thank you, though!!) I also did more than I'd been planning to do. It had been going to be a lick and a promise… (…that Mr FD would bloody well do it when he got home) but in fact I got right down to it. Three Rend Collective CDs later, the big downstairs room, the kitchen, dining room and sitting room are clean & tidy, and the first staircase cleared of fluff. Oh boy, the fluff!!!
Tomorrow I'll be doing the second staircase, the landing, the cat trays and the bedroom & study. But my back is really rather painful, so I can't do anymore now. Hot water bottle and a painkiller are – I hope! – working their magic.
I also want to thank M. Khodri, at ILS, for helping me feel a lot less panic stricken about a piece of bureaucracy and a nasty form to fill in. He was very kind, and helpful. I'm not sure what I can do – probably I will write a Thank You card – but I really appreciate what he did.