It seems to be that three books a month is my rhythm – although, as one of March's books was very short, I am almost through a fourth that I started in March.
But I started the month with
A PORTRAIT OF JENNIE by ROBERT NATHAN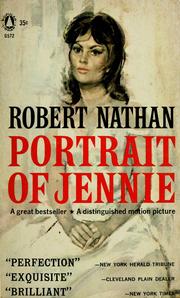 I first read this book when I was about 15. I can see almost the exact shelf in Aintree Library (sadly now defunct) where I found it – right at the back of the big room, almost central to the aisle. I used to go there every Saturday morning, after doing Mum's shopping, to change my books which I'd devoured during the week.
I "rediscovered" this book while reading someone else's blog. She was talking about enjoying ghost stories, but not the frightening kind, but rather gentle romantic ones. And she mentioned this book, and memories came flooding back. I went rushing to Amùazon, and bought the Kindle edition. The Amazon site sums it up thus:
Eben Adams is a young painter in Depression-era New York just looking to make a living. His work has thus far left influential art dealers unimpressed. Then Eben happens upon a young schoolgirl named Jennie in Central Park. Intrigued by her mystical quality and her knowledge of things that happened well before her time, Eben begins to sketch a portrait of the young girl. The drawing turns out to be the most emotional piece Eben has ever done, and he finally gets the boost in his career he's been seeking. But before he can finish the portrait, Jennie vanishes. — Saddened by the loss of his muse, he begins to scour the city for her, and when he does find her again, he is shocked to discover that she has aged several years since their last meeting. Who is this girl, and where did she come from?
My own comment in my notebook "As good as I remembered".
Another ghost story which I loved, and must read again, is "Jenny Villiers" by JB Priestly. It doesn't appear to be on Amazon, but I'm pretty sure we still have the book edition in the hoiuse. I don't think I would have thrown it away. Wikipedia sums it up: A successful but dispirited playwright is supervising the rehearsals of his new play, The Glass Door, at an old theatre in North England. The actors are irritated by his cynical attitude, but when left alone in the darkened green room he experiences visions of a 19th-century tragedy which alter his outlook on his profession.
"FOLLOW THE LEADER" by MEL SHARRATT
I wrote in my notebook "An OK detective novel, with an interesting theme. Didn't guess "who dunnit" & engaged with the main protagonist." I wasn't totally gripped by this, but it was certainly an enjoyable read.
Amazon says "A man's body is found on a canal towpath. In his pocket, a magnetic letter in the shape of an E. Days later, a second victim is found, this time with the letter V tucked into her clothing. As the body count rises, the eerie, childlike clues point to a pattern that sends DS Allie Shenton and her colleagues into full alert. The race is on. Allie and the team must work quickly to determine where the killer will strike next. The rules are simple but deadly—to catch the killer, they must follow the leader."
I tried to make the story more complicated than it actually was with my thinking, but never mind. There was an interesting set up for a sequel too.
BURIED by GRAHAM MASTERSTON (A Katie MacGuire novel)
I'd read one of this series  before and had quite enjoyed it, but had skipped bits because of the violence described in the book. When I ordered this I forgot that. About a third (if that!) of the way through I realised that, although I was finding the story interesting, I really wasn't enjoying the almost voyeuristic descriptions of violence done. And so I stopped reading it. If you need to skip fairly vast swathes of a book it doesn't seem worth carrying on.
THE LAST KINGDOM Book 1 by BERNARD CORNWELL (started in March)
This was a free Kindle copy. I really enjoyed it to begin with and found it difficult to put down. However, as I continued to read it, I found that I was getting a bit bogged down and bored. The story-line is interesting, and it is good to see the "Viking" raiders in a different light, and yet..and yet… Somehow it has lost its grip on me. According to my Kindle I'm 83% of the way through, so I will finish it, but I am looking forward to moving onto another book.
Amazon tells us: Uhtred is an English boy, born into the aristocracy of ninth-century Northumbria. Orphaned at ten, he is captured and adopted by a Dane and taught the Viking ways. Yet Uhtred's fate is indissolubly bound up with Alfred, King of Wessex, who rules over the only English kingdom to survive the Danish assault.
The struggle between the English and the Danes and the strife between christianity and paganism is the background to Uhtred's growing up. He is left uncertain of his loyalties but a slaughter in a winter dawn propels him to the English side and he will become a man just as the Danes launch their fiercest attack yet on Alfred's kingdom. Marriage ties him further still to the West Saxon cause but when his wife and child vanish in the chaos of the Danish invasion, Uhtred is driven to face the greatest of the Viking chieftains in a battle beside the sea. There, in the horror of the shield-wall, he discovers his true allegiance.
I hadn't realised it had been made into a TV series. I think I would have been interested to see it.